No one thinks of getting trapped in congested traffic as a good time. Nevertheless, thanks to Lincoln's partnership with Waze, you could use the technology for identifying the best routes to your destination. Getting stuck in traffic burdens the environment with greenhouse gases, but Waze makes your commute to work more pleasant, and you can navigate from point A to point B in the shortest time.
Waze and Spotify Working Together
When Lincoln chose to partner with Waze, they also indirectly partnered up with Spotify, a music streaming service that hands you the choice of millions of songs. While trapped in the worst part of traffic, Spotify brings you relaxing tunes to let the time pass with ease. Melt the traffic blues away as you listen to your favorite bands.
Why People will Love the Partnership with Waze
With the seamless partnerships arising, Lincoln teaming up with Waze looks better all the time. Some of the best features will appear on the iOS platform. The service will roll out everything in stages, and you will receive a healthy dose of the patience needed. As you drive, you might see an icon for Spotify on the Waze app. You simply tap on it and go to the last song you played. Spotify will play without a need for intervention.
Staying Informed on the Road
Waze sends you traffic alerts about road construction and other issues right from your Lincoln. Another example of how to use this app is to link the application to your calendar. Waze will alert you on when to leave. You can be at your destination 10 minutes prior to your next meeting. It works great and keeps you on track. You can also see alternative routes and how long it takes to drive each route.
Bridge Closed Ahead?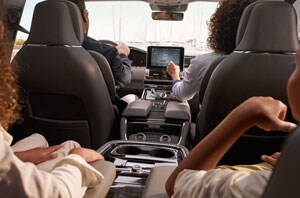 You save tons of time through Waze by learning of delays in advance. For example, let's say that you planned to take a bridge over a river. If you planned to take this route, Waze will warn you in advance about how construction work has closed down the bridge. Another useful advantage comes from visiting places you have never been before. Let's say you have a doctor's appointment at a location you have never visited. The app will come up with alternative routes and tell you the length of time to arrival.
Outsmart Traffic and Save Time and Money
This free crowdsourced traffic app becomes an asset when driving your Lincoln vehicle. It pays close attention to the traffic conditions, and it reports the local road conditions through the Waze app. This two-way data sharing app will look at some of the latest information from the city and take the input from anonymous drivers. Many times people will use Waze to plug in the address in advance, and they will follow the instructions to get the most information out of it. If a closed street or traffic jam exists, the app will automatically reroute you to something more favorable.
What does this mean for Lincoln? The automaker has capitalized on an opportunity to bring more value to its customers. Drivers can now see the app ahead of time, and they will know the alternative routes when problems arise. The more that drivers use the app and report to Waze, the more accurate this application becomes. If you'd like to learn more about how Lincoln's partnership with Waze can benefit you, we invite you to visit Grapevine Lincoln today. You can even schedule a free test drive to see how it works.