It might sound confusing and complicated, but updating your Lincoln navigation system is quite simple. The method that you use to update the navigation system depends on the vehicle's age. If you have the SYNC 3 infotainment system, you can easily update the car's navigation system by visiting the SYNC 3 Update site, which is also available through Lincoln's website. If you use older SYNC versions, you can go to the Lincoln Navigation Store to update all kinds of navigation systems, including voice-based navigation.
Through the SYNC 3 website, you will start by entering the vehicle identification number (VIN) and the SYNC serial number, which is the ESN. The VIN is a 17-number identification located on the driver's side door or the windshield. The ESN is an eight-digit number found on the SYNC screen. Once you have located those numbers, you can add them to the search boxes on the website to check for updates.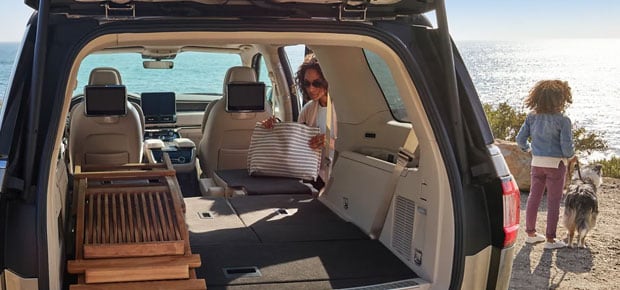 If you have an older SYNC version, you can check for updates by visiting Lincoln's website. To do so, input your model and year. You can find out right away if an update is available. If it is, you will be redirected to a product page to get useful information about what the update entails, such as new product amenities, road data, and more. Once you've selected your map update, you can go to the checkout page and complete the upgrade purchase.
No matter which method you use to get your Lincoln's map updates, you'll find that there are many new conveniences to enjoy with an upgraded mapping system. For starters, the map system is supported by GPS technology to bring you a wealth of useful information. You can find (and explore) over 60,000 miles of roads with the map update and check out more than 700,000 restaurants, depending on your location. The map also comes with some traffic sign recognition technology that helps you learn about your area's posted speed limits. You can also find important conveniences such as ATMs located nearby and fuel stations in the vicinity.
Sometimes, map updates require codes to install. If that's the case, and if you need help finding or accessing the code, be sure to get in touch with the friendly and helpful staff at our dealership. Our Lincoln Help Center is available for individuals who need additional information.